Watch
FYI This is a tutorial for drawing with both
digital art
and
traditional art!
YAY!

I created this completely in Illustrator but I made the observation while studying stock photos and doodling. Then tested the idea with traditional art sketches.

I hope this helps! I would love to hear what you have to say and see what you create!
Thanks!

Program:
Adobe Illustrator CS3
Tools/Effects:
Wacom tablet pen, gradients and transparencies applied to some elements, type tool for text, drop shadow applied to some elements, Pattern applied to background, Pen tool used for lines.
Raster elements:
no raster elements used.
Artwork and tutorial by/copyright Carrie *
Crazdude
Stariha
Works best when paired with: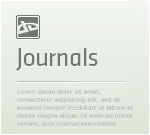 PEAS Method to Artistic Self-improvementI came up with the PEAS method ("PEAS" stands for: Practice, Experiment, Ask for suggestions, & Study the world around you) about 5 years ago. In that time, I've seen significant changes in my own art and in the art of others! I figured that it's time to whip up a journal and share the PEAS method again.

These are the same concepts that I shared in the journal "How did you get so good at drawing?" which I posted about 5 years ago:

PEAS METHOD TO ARTISTIC SELF-IMPROVEMENT:
I my opinion and from experience, there are 4 things you can do to evolve as an artist...

:bulletgreen: Practice - it's been said time and time again that "practice ma